---
---
About our project

The problem we solve:
Right now 14% of the operative time is spent counting surgical sponges alone (no metal instruments) because this is manually done it leads to 1 in 8 surgeries having a counting discrepancy. This leads to more time and risk for the patient. To make matters worse, less than 20% of the instruments brought into the operating room are even utilized through the course of the procedure. This leads to millions in unnecessary costs and even more money in lost productivity.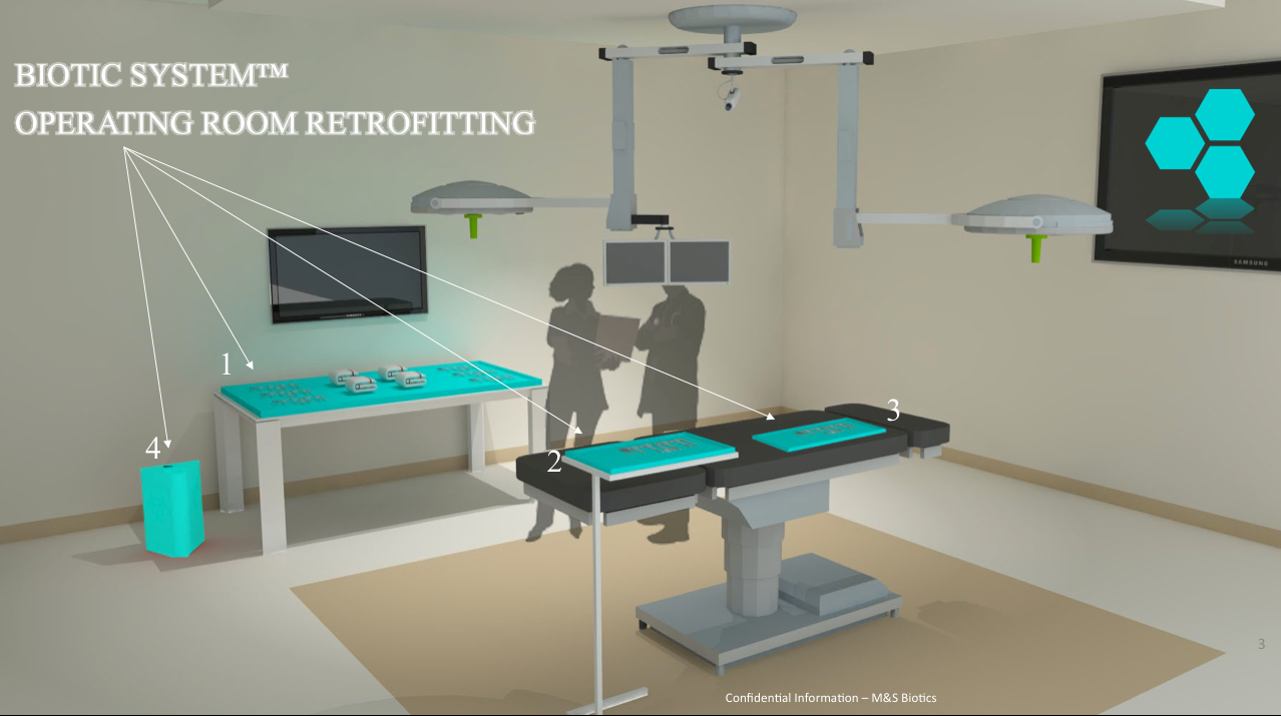 About our solution:
We created proprietary RFID that detects, counts, tracks, and locates surgical items in real-time, essentially automating the inventory that takes place before during, and after each procedure. Simultaneously, we track which instrument is being used, not being used, and how long each item is being used for by surgeon and by case and apply machine learning algorithms to continuously classify the utilization of said instruments. Using that data we provide downstream analytics to supply chain in order to remove unnecessary instruments from surgical sets, while instantly updating/customizing preference cards.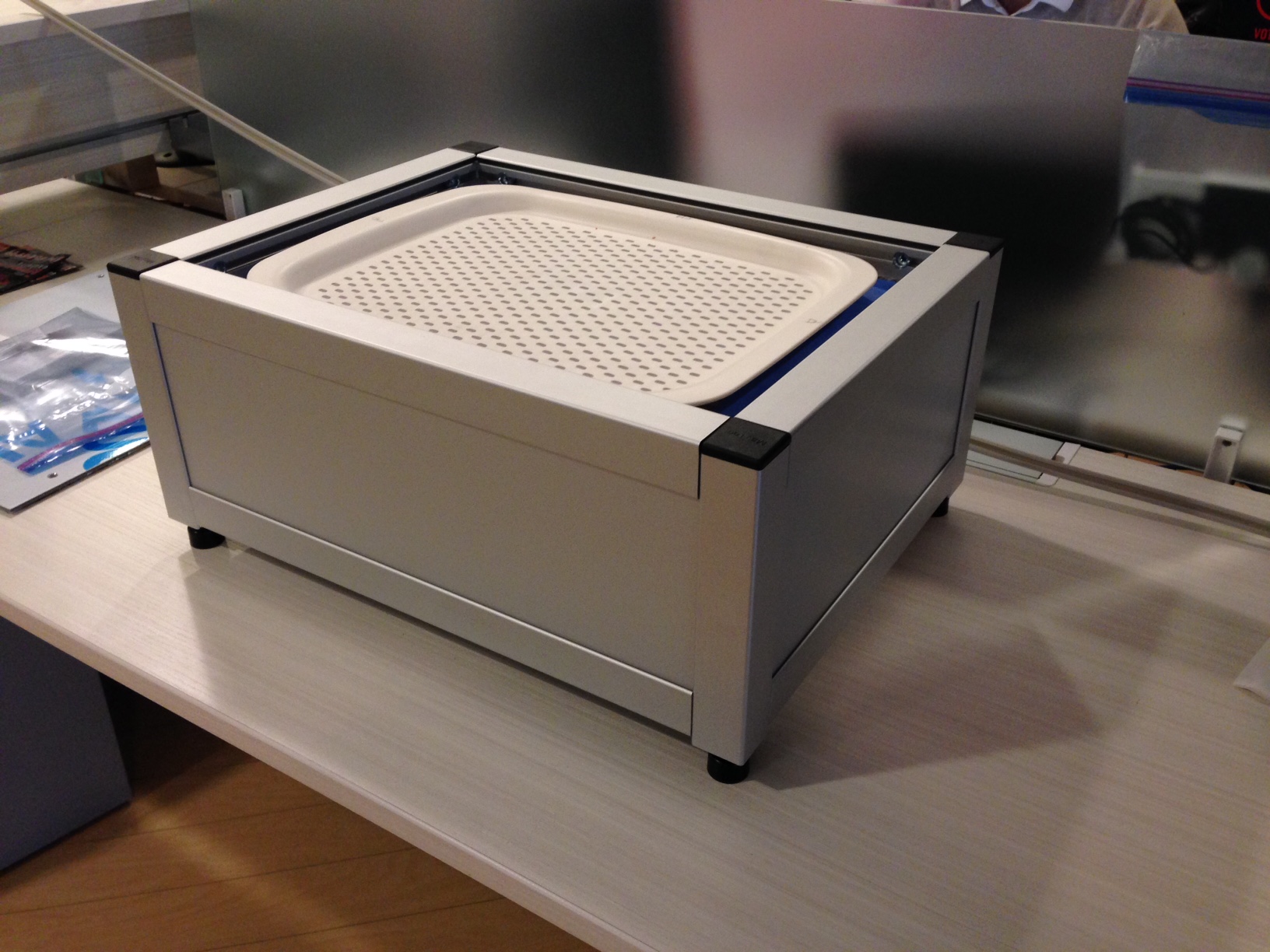 Progress to date:
We have a functioning prototype and algorithms, as well as partners including Baylor College of Medicine's Department of Surgical Innovation and Stony Brook University.
We are recent graduates of Texas Medical Center's Innovation Accelerator TMCx, recognized as a Top 100 Healthcare Startup by Medtech Innovator as well as being selected as a Health Transformer by Startup Health.
We have two LOI's, Two signed pilots, and a pending sale.
About Our Team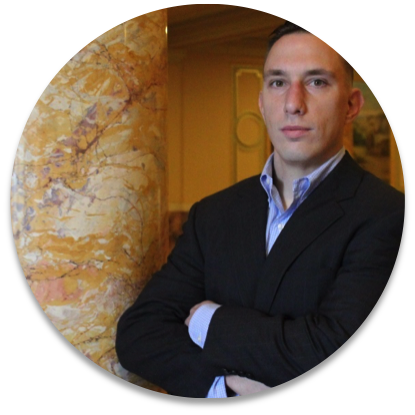 Creator:
Joshua Mecca
Bio:
I am a healthcare junkie. I love continuously learn about the industry and apply my knowledge to hopefully make an impact. My company and I are on the receiving end of a few awards and honors that I am grateful, such as being a Top 100 Healthcare Startup recognized by MedTech Innovator as well as being in the Top 10% of the greatest Digital Health startups in the world recognized by Pulse@MassChallenge.
Hospital Affiliation:
Other institution
Title:
President
Advanced Degree(s):
M.S in Biotechnology
About Team Members
John Strauss
Vice-President, B.S Biology
Biography: My previous position at a project manager at an environmental firm in Pennsylvania lead me to the world of healthcare as co-founder of M&S Biotics.
Title: Vice-President
Advanced Degree(s): B.S Biology
LinkedIn: https://www.linkedin.com/in/john-strauss-2b554256/

How We Help Patients
Processes that are outdated such as surgical counting place unnecessary risk on the patient in two ways.
1. one in eight surgeries have a counting discrepancy, which leads to more time in the operating room and increased use of anesthesia.
2. one in 2,500 surgical cases has a retained surgical item, that could lead to infection or death.
Our system automates the surgical counting process while eliminating the risk of a retained surgical item.
How We Help Hospitals
Statistics
Right now, 14% of the operative time is spent counting surgical sponges alone (no metal instruments) because this is manually done it leads to 1 in 8 surgeries having a counting discrepancy[1][2].
For example, less than 20% of the instruments brought into the operating room are even utilized through the course of the procedure[3]
Many experts agree that this could be a huge impact on healthcare for several reasons.
---
[1] Christian CK, Gustafson ML, Roth EM, et al. A prospective study of patient safety in the operating room. Surgery. 2006;139:159–173.
[2] Gibbs, Verna C. "Thinking in three's: changing surgical patient safety practices in the complex modern operating room." World journal of gastroenterology: WJG 18.46 (2012): 6712.
[3] *Stockert, Emily Walker, and Alexander Langerman. "Assessing the magnitude and costs of intraoperative inefficiencies attributable to surgical instrument trays." Journal of the American College of Surgeons 219.4 (2014): 646-655.
[4] Guerriero F and Guido R. (2011). Operational research in the management of the operating theatre: a survey. Health Care Management Science 14(1), 89114
[5] Sheiner, L., & Malinovskaya, A. (2016). MEASURING PRODUCTIVITY IN HEALTHCARE: AN ANALYSIS OF THE LITERATURE
[6] Garner, Patrick. "Complexities in the operating room." IIE Annual Conference. Proceedings. Institute of Industrial Engineers-Publisher, 2012.
[7] http://www.healthdatamanagement.com/opinion/how-software-and-analytics-can-boost-operating-room-efficiency
Challenge Mission
Key Milestones Achieved and Planned
Milestones
Provisional utility patent filed
Initial efficiency, efficacy, user validation testing, and bench testing, and market validation completed.
A graduate of Texas Medical Center's Innovation Accelerator TMCx.
Two Letters of Interest from CHI St. Luke's, and Memorials Hermann
Signed pilots at Southampton Hospital and Highland Surgical Center
Pending Sale to Dell Seton Medical Center at the University of Texas Q2/2018
Acceptance in to JLABS @NYC
With our $1.5M we plan to finalize our development of our commercially viable product, complete electromagnetic testing/ submit for 510K clearance, start pilots, aggregate 1,000,000 data points, expand team, and capture our first sale.
Our Competitive Advantages
One of the biggest differentiators for M&S Biotics is that we are completely autonomous, meaning we do not require any manual effort, nor do we disrupt current operating room workflow. This is a key differentiator for two reasons 1. It allows us to collect data points without the interaction of any human component, which is imperative to collecting accurate data that can be actionable. This data can help pioneer an emerging market of "intraoperative analytics". This provides insights for hospital and medical device companies to capture valuable data regarding instrument utilization, an offering our competitors cannot provide.This was accomplished through our technology that mitigates RF interference between instruments, a drawback of other RFID competitors, which struggle to accurately inventory items due to item orientation and proximity to other surgical items. .2.In short, current competitors must scan items manually in order to create proximity amongst items, in order to accurately inventory items, which M&S Biotics does not. This prohibits them from being able to offer true automation in the operating room and instead can only offer "semi-autonomous" solutions, which fall extremely short when it comes to the value we can provide.
Barriers to Entry
Our current IP provides an adequate barrier to entry, however, our goal is to become a repository of intraoperative analytics. The data sets we acquire will be our most valuable asset.
Traction, Funding and Partners
We have bootstrapped this company to date with a little over $100,000 invested from family, founders, and competitions. We have $25,000 invested in a convertible note from Texas Medical Center but are focusing our efforts on an equity raise through traditional VC's, Angels, and Strategic investors.
Investor Info
Market Size
Currently, there are 5,564 hospitals in the U.S, with an estimated 55,000 operating rooms in total. Our goal is to integrate into 18% of the Tri-State Area (NY, NJ, PA) and the Texas Medical Center, while simultaneously aligning with Premier Inc, where we can distribute to their members.
Projected 3 Year Growth
By 2020 we are projecting ~8,000,000 in revenues, from integrating into ~300 operating rooms. .
Revenue Model
We employ a bundled PaaS model generating revenue from: 1. Selling bundled packages of our Biotic RFID System and Biotic Insight analytics: • Use past five years of surgical volume, number of operating rooms, and length of contract to establish per operating/month pricing • Pricing ranges from $2,500-$7,500 per operating room/month (Based on above metrics) 2. Selling data to third parties to optimize their services i.e. kit packing companies.
Competitors
RF Surgical Systems- offer a wand/pad that employs low-frequency waves to detect RF tags in sponges. Haldor Technologies - First RFID system created to inventory metal and non-metal surgical items. Labor intensive, high cost, poor UI/UX reviews. Care Tag Surgical - Focus on the throughput of SPD processes and data utilization.
Traction
We currently have two signed pilots, two letters of interest and a pending sale contingent on finalizing our product development. With current proposals in the pipeline.
Due Diligence Docs
Please note that access to the company's confidential materials is limited. Click this button to request access from the Company and its representatives.
---
$ 0
pledged of $ 10,000 goal
This campaign has ended but you can still get involved.

See options below.
47
Interest
Score
0
Adoption
Score
Instant Feedback
Help us find best new ideas to fund by telling us what you think. Your feedback goes straight to the team behind this project in private, so tell them what you really think.