About our project
The problem we solve:
Health is a very personalized topic. To answer health questions, search engines or forums are deficient in providing accurate and reliable answers to the most personalized questions. Office visits are time consuming, telemedicine is costly and in many cases you just want to have an expert opinion. MedAux tries to bring accurate health information to the hands of the users, one click away.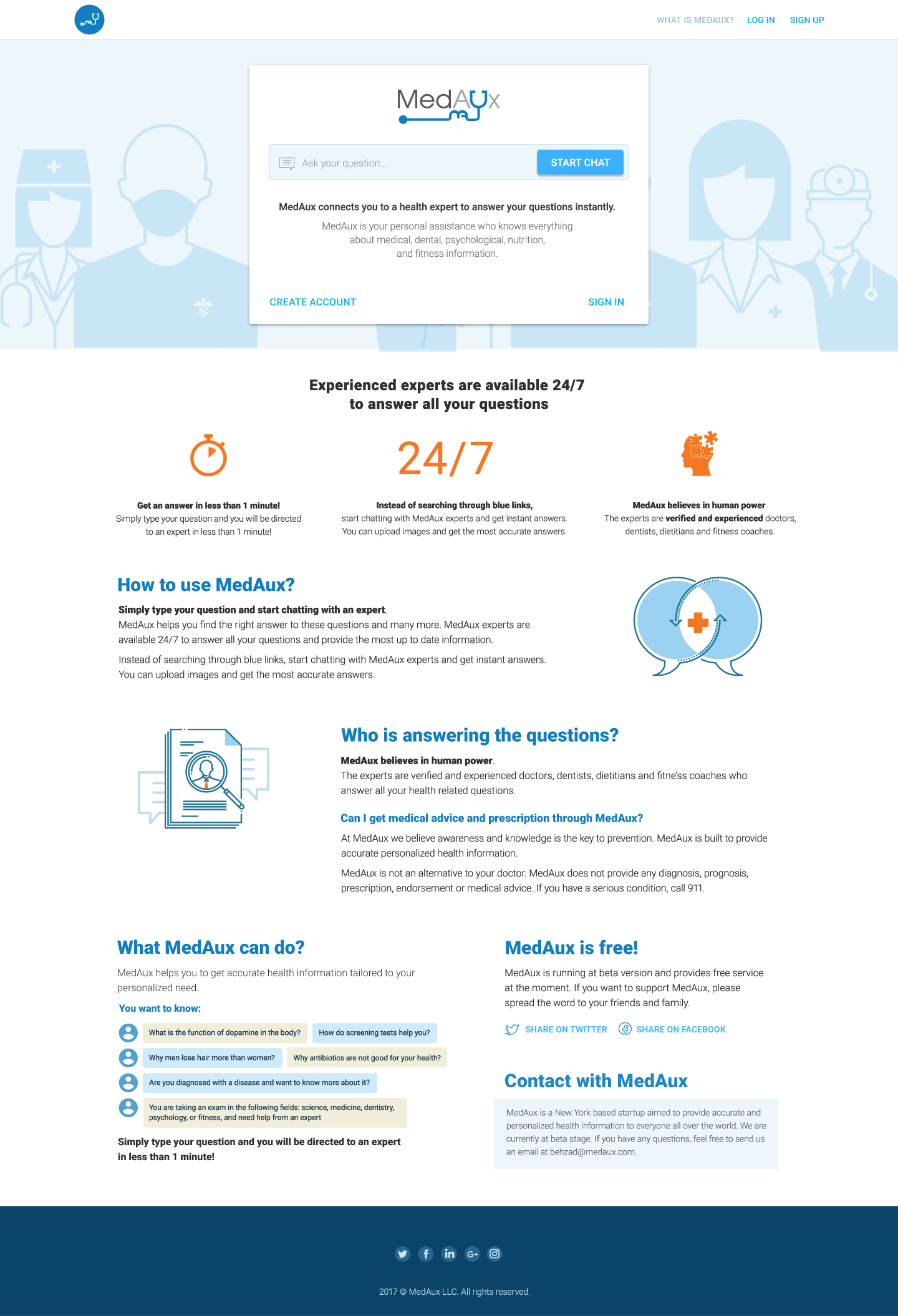 About our solution:
MedAux is a chat based platform that connects users (people who have concerns/questions) to the health experts. Each user can simply just type in the question that is trying to find an answer for, and MedAux finds the best expert to answer that question in under 1 minute. Users can continue online chat, send pics and videos to find the answer they want. If they are advised to book an appointment to see a doctor, users have the option to either go for an online telemedicine visit or book an in-office visit.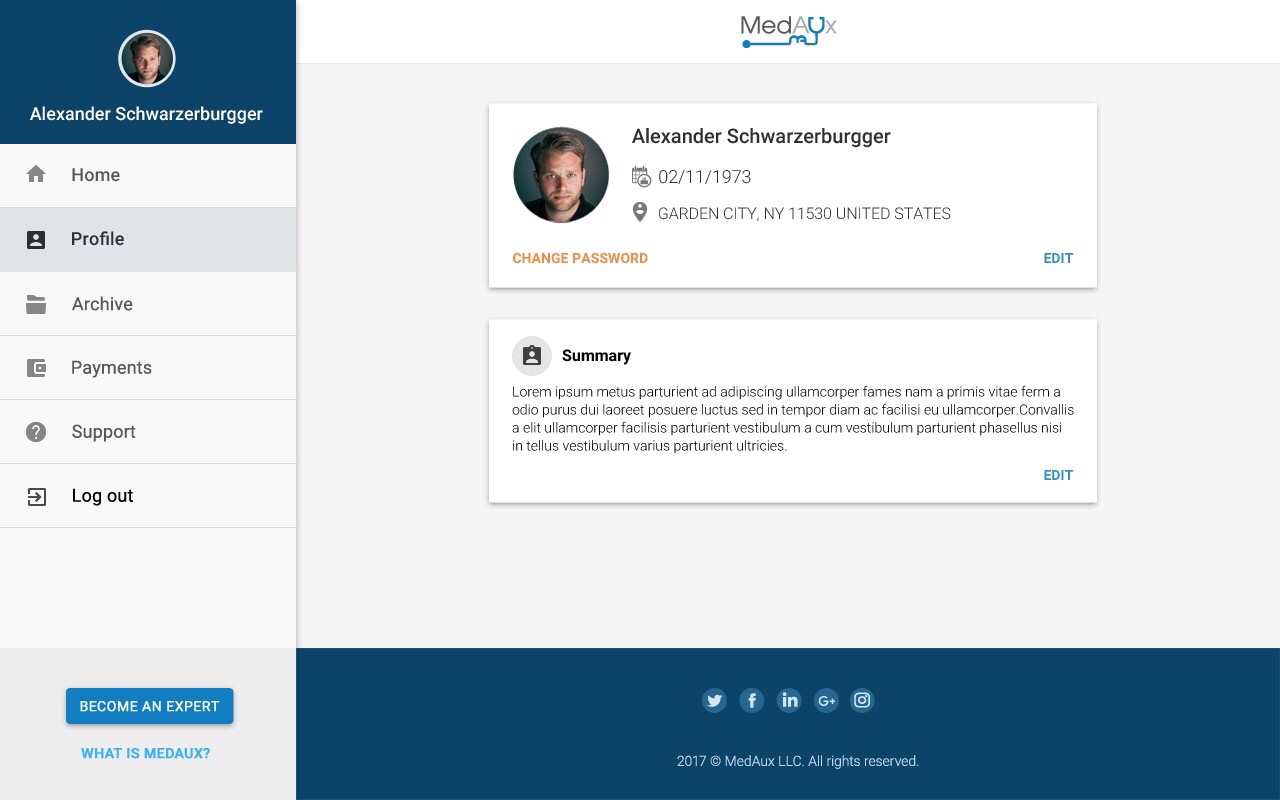 Progress to date:
The prototype is ready and the beta version is ready to launch in 2nd week of June.
About Our Team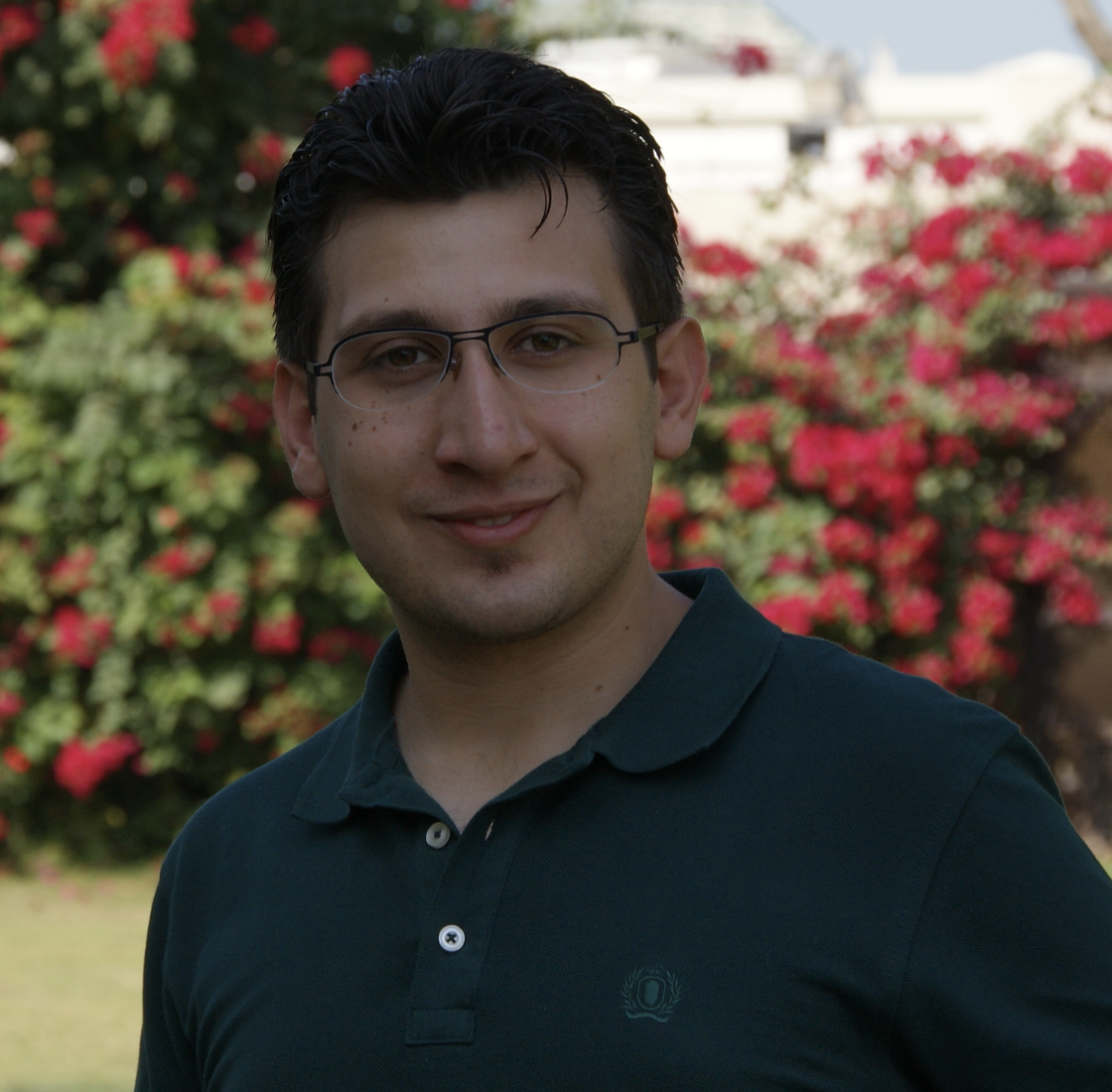 Creator:
Behzad Jazayeri
Location:
New York
Bio:
@ 2017- Co-Founder & CMO @ MedAux @ 2015- International Research Award Winner @ 2013- Medical Graduate @ 2012- National Spinal Cord Registry - Iran (Designer and Steering Committee) @ 2012- Medical Student Research Award Winner @ 2011- Top 1% Med School Entry Exam @ 2005- National Elite Member - Iran @ 1999
Title:
CMO
Advanced Degree(s):
MD
About Team Members
Elnaz Sarabchian
CEO, PhD
Biography: Co-Founder @ MedAux Founder @ elnaboutique PhD Student @ Hofstra University - Educational Technology
Title: CEO
Advanced Degree(s): PhD

Ryan Kennedy
CTO, MS
Biography: Co-Founder @MedAux Founder @KennedyPOS
Title: CTO
Advanced Degree(s): MS

How We Help Patients
The basis of our idea is to bring personalized accurate health information to the hands of the general public. We believe this information would increase the awareness to the public. The knowledge and awareness about health topics are the keys in decision making and taking action through a healthier living. We believe that currently there is a gap between the time a person seeks a healthcare professional attention to the time that the person actually gets the attention s/he requires. Filling this gap would decrease the time to access to the healthcare professional and at the same would save time and money on the patient side.
How We Help Physicians
Digital marketing for the healthcare is not very straight forward. Most physicians believe that word of mouth is the leading marketing tool in attracting patients to the practice. MedAux provides a digital version of word of mouth through the human integration of the chats with the potential clients of a clinic. MedAux provides the opportunity to the providers to engage with patients 24/7 and addresses their concerns, making a trust bond before visiting the patient either at the office or through telemedicine platforms.
How We Help Partners
Pharmaceutical and Medical Device industry
The introduction of new technology and new drugs to the patients and physicians has always been a big concern in marketing the new technology. MedAux can help to provide a targeted marketing for the pharma and medical device companies to promote products directly to the customer in a smart way. At MedAux we know what the patients are looking for and we know what services each provider is offering. This way you can advertise your products to the right person all the time.
$ 1
pledged of $ 1,000,000 goal
This campaign has ended but you can still get involved.

See options below.
10
Interest
Score
0
Adoption
Score
Instant Feedback
Help us find best new ideas to fund by telling us what you think. Your feedback goes straight to the team behind this project in private, so tell them what you really think.