About our project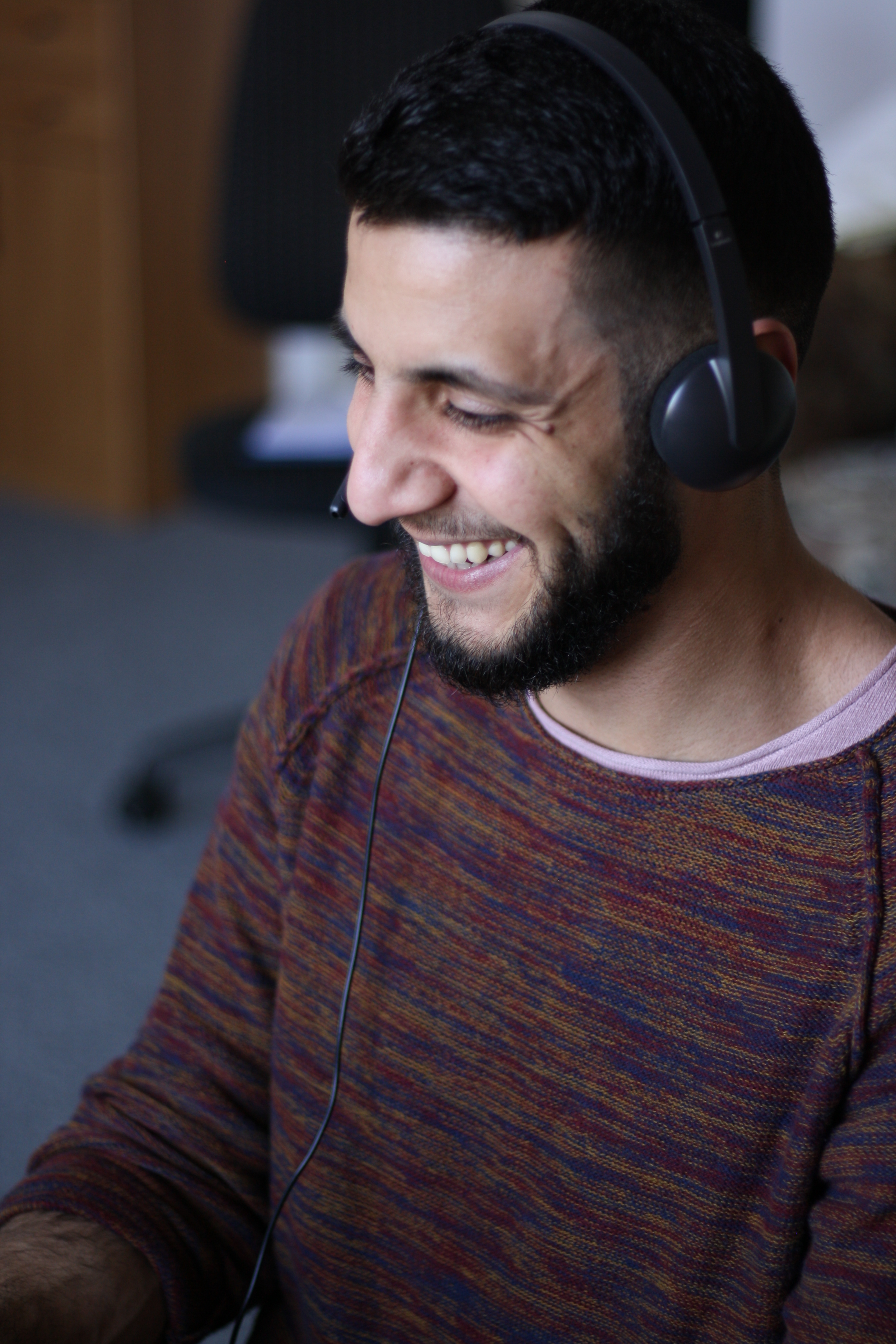 The problem we solve: Stuttering is a speech fluency disorder. Symptoms include repetition, prolongation or interruption of sounds. Today, stuttering effects more than 85 million people worldwide – regardless of language, geography, or ethnicity. In the US, more than 3.9 million are deeply affected by this huge impediment to conversation, to jobs, to love and connection to people that matter in their lives. 85% of stutterers in the US do not receive therapy at all due to frustrated and expensive experiences. You think you do not know a stutterer? Nicole Kidman, Emily Blunt, Rowan Atkinson (Mr. Bean), Samuel L. Jackson, Joe Biden, Bruce Willis are some of the famous stutterers. But there are even more!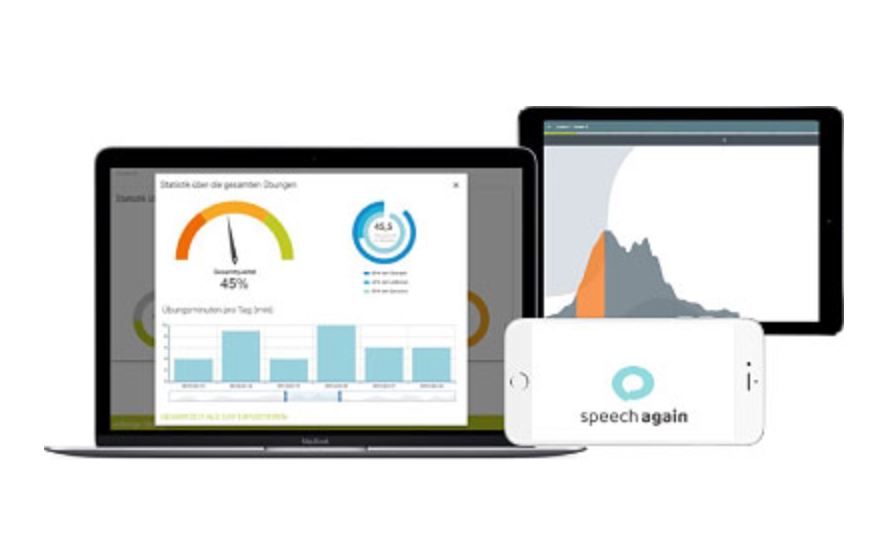 About our solution: speechagain delivers Germany's leading stuttering therapy method, invented by our Chief Medical Officer Dr. Alexander Wolff von Gudenberg, to tablets, smartphones and desktops. The speechagain digital therapy includes: - bio-feedback speech exercises powered by artificial intelligence - speech reconstruction training - non-avoidance therapy to integrate speechagain training to real life situations - outcome-based interactive video dialogues - analytics dashboard for user and parents progress tracking - self-motivating up-level gamification - extensive curriculum and exercise library.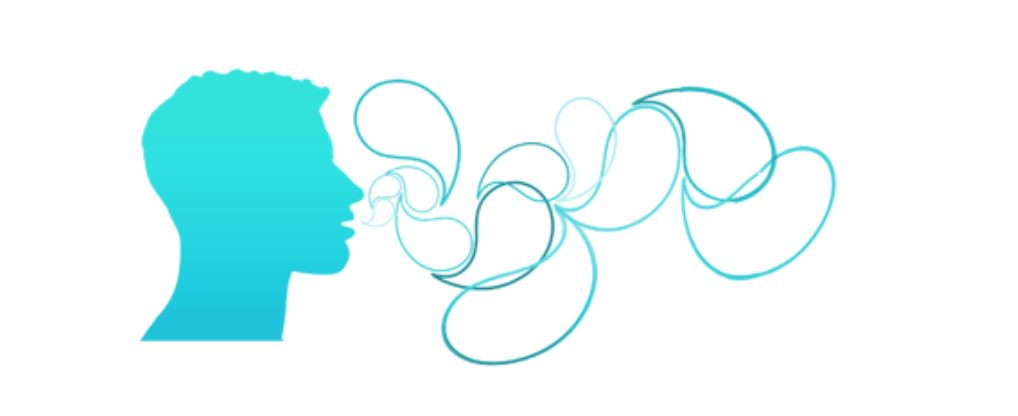 Progress to date:
We have more than 100 users with phenomenal feedback. We won the HIMSS EUROPE Price in July 2017 with our solution.
About Our Team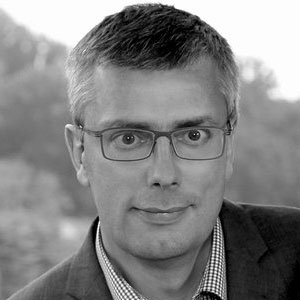 Creator: Peter Langkafel
Education: Medical Informatics
Bio: Studies of Medicine (MD PHD) Health Informatics MBA Healthcare Management Founder of Healthcubator and Digital Health Factory CEO Speechagain Former Head of Business Development Unit of Charite / Berlin (Germany´s biggest University Clinic) Former General Manager Healthcare in Europe for SAP
Hospital Affiliation: Humboldt University Berlin
Title: CEO
Advanced Degree(s): MD PHD MBA
About Team Members
Harald Mollberg
CEO / Finance Advisor, Diploma in Finance, PhD
Biography: CFO of Kasseler Stuttering Therapy Institute
Title: CEO / Finance Advisor
Advanced Degree(s): Diploma in Finance, PhD

Alexander Wolff von Gudenberg
CMO, MD, PhD
Biography: Founder of Europe´s largest institute for stutterers (Kasseler Stuttering Therapy Institute), stutterer himself
Title: CMO
Advanced Degree(s): MD, PhD

Florian Hönig
CTO speech therapy, PhD
Biography: Computer Scientist with focus on algorithm based sound recognitions. Studies in University of Nuernberg / Erlangen, no 1 in sound technology in Germany
Title: CTO speech therapy
Advanced Degree(s): PhD

Johanna Joch
Head of Product, Master of Science
Biography: Speech Language Pathologist, Master of Science in Healthcare Management, Project Management for eLearning in Europe´s largest private hospital chain
Title: Head of Product
Advanced Degree(s): Master of Science

Alex Ruthizer
Strategic Advisor, MBA
Biography: Experience in US business development and alternative investments
Title: Strategic Advisor
Advanced Degree(s): MBA

How We Help Patients
We can make people stutter-free in weeks. They will stay stutter-free by using our web-based program constantly. - Better and cheaper, 24/7 available on any digital device!
Stuttering is in >50% of the cases combined (as a consequence, not the root cause) with psychosocial disorders. Many stutterers avoid communication.
speechagain provides the most effective evidence-based stuttering therapy by using artificial intelligence adopted to sound / speech technology. The users learn the speech techniques for soft onsets which give them the tools to overcome blockages.
How We Help Physicians
Physicians are mostly no experts in speech therapy. speechagain helps them to offer state of the art therapy. Patients are treated better and faster.
How We Help Hospitals
speechagain offers better and faster treatment for stutterers. Even so they are not treated in a hospital setting, hospitals can offer this service since stuttering is often a "comorbidity".
How We Help Partners
Partners can be schools, companies, public facilities, speech therapy organizations, stuttering supporting groups, healthcare provider or health insurance companies.
Challenge Mission
Key Milestones Achieved and Planned
Achieved
The company was founded in December 2015.
We have built a product in 14 months from the scratch with now > 100 users / customers in Germany.
We have done a study to show acceptance and evidence.
We have the patents for US and Europe filed in.
We won several prizes in Europe.
With our investment of > $1,5m we have built the beta version in German and English.
We established an office in NY in October 2017 with help from German Accelerator (Federal Ministry for Economic Affairs and Energy http://germanaccelerator.com/tech/).
We need your help to reach our planned milestones:
Enhance the product for specific US needs (translation in English, video dialogues, motivational elements)
Test the beta version with US stutterers
Go-to-market / marketing - build references in the US
Grow the team US
Execute on detailed go-to-market plan and product roadmap
Our Competitive Advantages
Our technology is unique since it combines algorithms, artificial intelligence for sound and speech recognition with an evidence based approach in healthcare.
We can make people stutter-free within weeks. Affected will stay stutter-free by using this web-based program constantly. - Better and cheaper 24/7 available on any digital device!
We help speech therapist and providers to better their treatment for affected persons and increasing their income.
Barriers to Entry
In b2c the challenging barriers are the acceptance of the users and the total acquisition costs.
In b2b there might be therapists, who fear, that we can partially substitute them and mistrust our approach. But with our solution, therapists can treat more patients more effectively, faster and increase their income.
Traction, Funding and Partners
We have raised > $ 1,5m from the cofounders: the largest European Institute for Stutteres (Kasseler Stutteringherapy Institute) and Healthcubator GmbH.
So far there is no other external money in the company, we are self-funded. To execute on growth, we offer to invest in our solution now for the first time.
Since October 1st we are supported by the German Accelerator (Federal Ministry for Economic Affairs and Energy http://germanaccelerator.com/tech/) in NYC.