About our project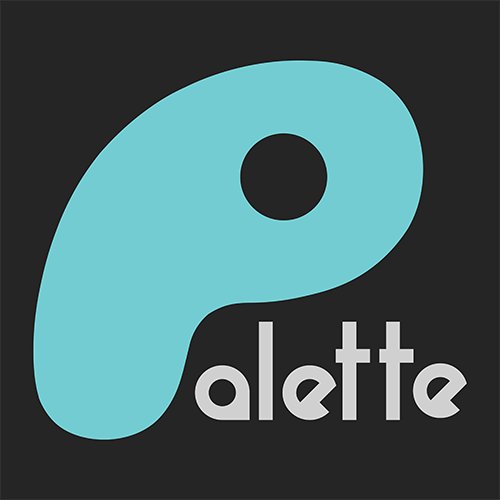 The problem we solve: We target people with diabetes especially those newly diagnosed by working with their physicians and caregivers. Palette provides patients and providers with much needed comprehensive meal and lifestyle tracking and intelligent behavior management to reduce claim costs for employers and health plans. Palette Voice makes the intense transition of patients new to diabetes easy through seamless lifestyle integration. The voice recognition interface drastically reduces the burden of meal and lifestyle data tracking, especially for those patients age 50+ and more importantly enhances interaction with providers and caregivers to lower severe risk. The expected outcomes are better control of patients' glycemic response through behavioral changes and cost reduction of diabetes. For providers, Palette enables ongoing care to reduce high-risk events. It saves time on periodic 24-hour recalls and replaces it with live lifestyle data in the cloud that can be accessed anytime anywhere.
About our solution: Currently no system is available to predict blood glucose based on meal composition and lifestyle data to provide personal metabolic control. As GPS for health, Palette offers three innovative features: 1) voice enabled contextual lifestyle data tracking; 2) guided care management for people with diabetes and their caregivers; 3) PaletteScore - better awareness and better engagement. Using a voice enabled Palette, a person of diabetes can set up complete behavioral, medical and contact profiles through interactive voice command. These include: personal dietary and behavior goals, medication, and contacts of providers and caregivers. On a daily basis, a user records behavior, receives instant feedback on progress and may interact with providers, caregivers and families if they desire. Palette enables recipe building by voice and instant nutrition display and features group sharing with all family members.
Progress to date:
After 3 years of development, Palette App was launched Jan 1, 2018 on Apple Store and Palette Mat is available for delivery by Amazon. We have major institutional customers including OptumRx – a division of UnitedHealth Group, Children's Mercy Hospital in Kanas City and Pennington Biomedical Research Center, with whom we are implementing clinical research protocol designed to use Palette to address obesity and prediabetes challenges in the Baton Rouge region.
About Our Team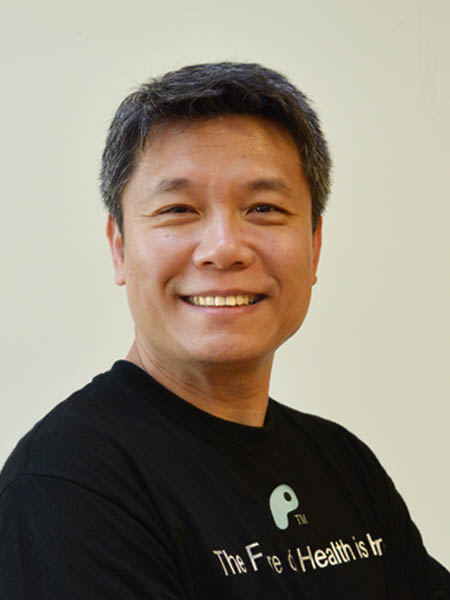 Creator: Yulin Li
Bio: Serial entrepreneur and former actuary at a global insurance company. Has a personal fight preventing and managing diabetes.
Title: CEO & Co-founder
About Team Members
Mark Clements
Medical Advisor on Pediatric Diabetes, MD
Biography: Dr. Clements is a pediatric endocrinologist and the director of endocrine clinical research at Children's Mercy Hospital.
Title: Medical Advisor on Pediatric Diabetes
Advanced Degree(s): MD

Nancy Bohannon
Medical Advisor on Adult Diabetes, MD
Biography: An endocrinologist in San Francisco with a focus on adult diabetes, specializing in the research and treatment of diabetes.
Title: Medical Advisor on Adult Diabetes
Advanced Degree(s): MD

Teresa Fung
Advisor on Nutrition, Sc.D
Biography: From the Harvard School of Public Health, Dr. Fung has strong academic research experience in nutrition and practices as a registered dietitian.
Title: Advisor on Nutrition
Advanced Degree(s): Sc.D

How We Help Patients
Palette tracks your biomarkers and lifestyle data such as diet, exercise, sleep and stress. It may help you understand your health condition such as blood glucose levels while maintaining ongoing communications with your care team. Palette App is the companion app for Palette's hardware – Palette Mat – to provide behavior tracking, time-synchronized lifestyle and biomarkers data, and social engagement in care management, specifically designed for people with diabetes and in weight management. The subscription-based care management platform rewards you with better awareness and engagement. Visit thePalette.io to purchase a subscription or you can use Palette at a discount or at no cost with a sponsorship by your doctor, employer or insurance plan, so ask them about Palette. Your subscription includes Palette Mat and Palette App, and supports ongoing communication with your healthcare providers.
How We Help Physicians
The GPS for health, Palette uses complete lifestyle data and time-synchronized biomarkers, such as blood glucose, to introduce intelligent behavior intervention and medication strategies. Using machine learning and behavior data, personal glycemic responses can be derived. As an industry first, Palette enables guided diabetes care management by providing evidence-based feedback to demonstrate what treatment or medication works or what can be improved. From physicians' perspective, Palette provides ongoing care and saves time from performing standard 24-hour recalls and replaces it with live lifestyle data in the cloud that can be accessed before, during, and after an office visit. On average, Palette is expected to shorten the behavior interview by 3 ~ 5 minutes per visit, accumulatively generating additional $13,000 equivalent annual income for that physician.
How We Help Hospitals
Lifestyle data tracked by Palette can be integrated with an existing EHR system to extend the services and care offered by a health plan or a hospital. Palette further enables evidence-based diabetes care supported by patients' own behavioral and biomarker data in order to reach specific clinical goals, such as lower blood glucose variability.
How We Help Partners
Palette is a GPS for health. Using PaletteScore, Palette provides better awareness, empowers social activities and allows patients to stay connected, especially those patients new to diabetes age 50+. A user can participate in online health challenges, interact with other newly diagnosed people, and easily share daily summaries and progress with providers and caregivers. This allows for a prompt response to reduce stress and severe events. PaletteScore can be used as part of employee wellness program and its gamification features offer health insurance partners an option to engage insured and provide incentives to stay healthy.
Challenge Mission
Market Size
We target people with diabetes, especially those newly diagnosed, by closely working with their physicians and caregivers. Globally, the 415 million people with diabetes in 2015 are projected to reach 642 million by 2040: a 50% increase. In the United States, southern states such as Louisiana and Texas have concentrated diabetes exposure and economic impact where more than 11% of population in certain counties have diabetes – CDC identified them as Diabetes Belt counties. Palette provides patients and physicians with much needed comprehensive meal and lifestyle tracking and intelligent behavior management to reduce claim costs for employers and health plans.
Projected 3 Year Growth
Phase I: successfully launched Palette 1.0 on Jan 1, 2018, targeting 5,000 subscribers with $500,000 revenue by 2019.
Phase II: with the launch of Palette Voice, reach 20,000 subscribers by 2020 with $1,500,000 revenue.
Phase III: by 2022, 100,000 subscribers with $10,000,000 revenue.
How We Will Make Money
We employ a SAAS model - patients are provided complete access to hardware and software. Our monthly subscription costs $15 paid by employer, health insurance including Medicare and Medicaid or through an FSA account. Using B2B2C model, we plan to market directly to clinics, diabetes centers, and self-insured employers. From physician's perspective, Palette saves time from performing standard 24-hour recalls and replaces it with live lifestyle data in the cloud that can be accessed before, during, and after an office visit. Palette is expected to save clinic time and enhance care - generating on average $13,000 annual revenue per physician. Our lifestyle data and machine learning based business model is asset-light and enjoys healthy operating margin of 60%, so it is highly scalable and has low capital breakeven point.
About our Competition
Diabetes is a global pandemic and we see many solutions that show promise in addressing it from various perspectives. However, we believe that Palette directly targets the fundamental issue of diabetes care – behavior tracking and effective engagement – and develops intelligent solutions for both patients and providers. Our major competitors include OneDrop, Nutrino, and BlueStar. They all have unique value propositions, but none of them provide diabetics, caregivers and their providers with 1) individualized lifestyle data, 2) personal glycemic responses that support physicians to determine intelligent insulin strategies and employ behavior intervention, 3) PaletteScore for better engagement and care retention.
1. OneDrop: requires manual meal entry and lacks of personal glycemic predictability.
2. Nutrino: prescribes nutrition recommendation based on data-mining recent academic nutrition research paper so their approach is not truly personalized.
3. BlueStar: exclusively focused on type 2 diabetes, while Palette supports pre-diabetes, type 1 diabetes and type 2 diabetes.
Progress with Customers to date
Palette was successfully launched Jan 1, 2018 after completing 180 builds of software application, 3-round hardware prototyping with HIPAA compliant cloud hosting and physician web portal. Palette launch was supported by many our institutional partners, including Children's Mercy Hospital and OptumRX.


New Orleans and Our Company
We are currently collaborating with Pennington Biomedical Research Center on a series of trial studies targeting obesity and diabetes and with Baton Rough Area Chamber to launch Palette to help address the economic impact of diabetes in the state of Louisiana. New Orleans is strategically located for startup like Palette to take advantages of local and regional resources, and talent resources from surrounding academic institutes and universities to further our focus on southern states. We plan to establish a local office in the area to address the growing diabetes epidemic in the diabetes belt regions including Texas and Louisiana. The unique demographics of the southern region create challenges in diabetes management and prevention at the county and state level.