About our project
The problem we solve: Pediatric cancer patients are unable to handle the toxicity of the chemotherapy and radiation that they encounter with conventional treatment. They are still developing both physically and mentally, with these toxins poisoning their systems leaving them with long term health problems and sometimes damaging their brains.
About our solution: As a Hypnotist and Neuro-linguistic trainer for many years, I have been able to easily help those under age 26 to easily let go of their emotional issues, behaviors that have been problematic and move on with their lives. Kids are in a natural state of hypnosis, their prefrontal cortex not fully developed, allowing them to easily imagine great health, gaining healthy habits and reaching their goals of health. My mentor worked in oncology at Beth Israel Hospital helping his patients to better deal with the side-effects of treatments and to dissolve their tumors. My partner, Ahn Kim Phan, has successfully used nutrition and supplements to heal herself of her 10 year long battle with chronic illness, learning how to help her clients as well. Using the body-mind connection in the manner in which it was created to work, helps our clients to gain health and vitality quicker and easier then many other healing protocols out there.
Progress to date:
This funding will allow us to create a non-profit organization to help our first group of kids in a beta test, offered free of charge to them and their families. So far the people with whom I have shared the project have been overwhelmingly positive and wanting to help us with this most important work. We are also in the process of writing a book that will include the scientific studies that demonstrate the efficacy of our approach.
About Our Team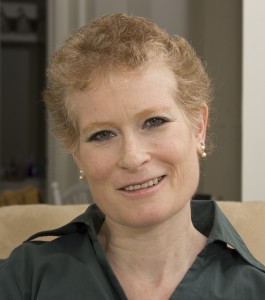 Creator: Suzanne Kellner Zinck
Location: Connecticut
Bio: My brother David, died of non-lymphatic leukemia right before his 4th birthday, when I was all of 2 months old. Back in 2009 I was diagnosed with a 2.2 cm meningioma (non-cancerous brain tumor). I was able to use my hypnotic visualization to dissolve it, proven on an MRI 2 years after proton treatment (which could stop the growth, but not shrink it.) My partner Ahn Kim Phan is a biochemist who used nutrition to heal her of her own tumor and 10 years of chronic illness the doctors were unable to treat. Using the mind-body approach we are going to teach kids how to use their fantasitcal magical minds to help heal themselves along with the correct nutrition to heal their immune systems. I promised my mother the day before she died, that I was going to get this project up and running.
Title: Owner/Hypnositist
About Team Members
Ahn Kim Phan
Owner of AKP Skin Care, Masters in Chemistry
Biography: Ahn Kim was brought up in South Vietnam where her grandparents used herbs and fresh foods from their farms for healing purposes. She was so intrigued by how well this holistic healing worked, she went on to become a chemist, later starting her company, AKP Skincare.
Title: Owner of AKP Skin Care
Advanced Degree(s): Masters in Chemistry

How We Help Patients
Ahn Kim and I both realize the importance of the patients' voices in learning how to best support them in their healing journey. We both know that everything that was most important to helping both ourselves and our clients heal, was due to what we learned from our own experiences as patients ourselves, and especially what our clients taught us about their own inner wisdom, for their healing. We promise to integrate the ideas that are shared from our young program participants into our programs for this very special population. I also know that my younger clients know more about what works for them, better than many adults realize, so I can promise you, the patients', that your voices will be heard and acted on.
How We Help Physicians
The human is self-healing so long as the patient is able to use their mind-body connection in the manner in which it was created. Cancer patients have many fears, many physical and psychological issues that need to be contended with, in a manner that is respectful to the patient no matter the age. We know that all animals and plants are only going to be as healthy as the nutrients they take into their body, for the formation of the cells necessary for normal function. This is where Ahn Kim Phan, M.Sc. in Chemistry is so capable of advising the medical teams.
We also know that human beings have many thoughts, some that are helpful and some that are destructive. The ability to learn how to use one's subconscious and even super conscious mind (the connection to the "collective unconscious" as Jung termed it) allows patients to have a direct impact on their own health and wellbeing. Being able to use one's innate ability to create health and healing.
How We Help Hospitals
When patients are in pain, unable to eat due to nausea or stomach upset, unable to sleep and whose bodies are breaking down, there are non-invasive ways to help the patients to health. True nutrition is one of the ways that hospitals need to do a better job. Our bodies can only make the appropriate cells and antibodies if they are given real nutritious food. This is even more true for cancer patients who need to starve the cancer cells by no longer giving them the sugars they live on, while fortifying the amino acids, prebiotics, probiotics, vitamins and minerals necessary for health.
The mind and body do indeed work together, and needs to be respected as such. The words used when explaining to the patient and their family what is going on, is more important then most medical care providers realize, and even more true with cancer patients and their families.
It is also imperative that the language being used while a patient is under anesthesia be positive and healing, because we know that these pati3nts though, maybe unresponsive, do indeed take in the messages heard during their surgical procedures.
Lastly, the placebo effect is a much more positive manner of healing then the nocebo effect many doctors use when giving 'life sentences' in terms of the amount of months a cancer patient may survive. Best, to allow the patient and their family to work on creating health and wellbeing, without the negatively of what in many instances has little to no truth in reality as many patients live far beyond the dates given for expiration.