About our project
The problem we solve: The global COVID-19 pandemic has been one of the deadliest viral outbreaks in the U.S. in over 100 years. The virus has been particularly deadly in Nursing Homes, one of the hardest hit healthcare settings, with residents and staff members accounting for almost 40% of the 200,000 coronavirus-related deaths in the U.S. The current CDC recommendations are for a strong infection prevention and control program, including performing infection surveillance, which is critical to protect both residents and healthcare personnel. COVID-19 is currently the biggest threat to Nursing Home residents, but they were already suffering – from the multi-drug resistant organisms (MDRO) epidemic. According to the CDC, more than 2.8 million antibiotic-resistant infections occur in the U.S. each year, and more than 35,000 people die as a result. Among all factors contributing to antibiotic resistance and the exponential growth of deadly MDRO infections is the overuse and misuse of antibiotics.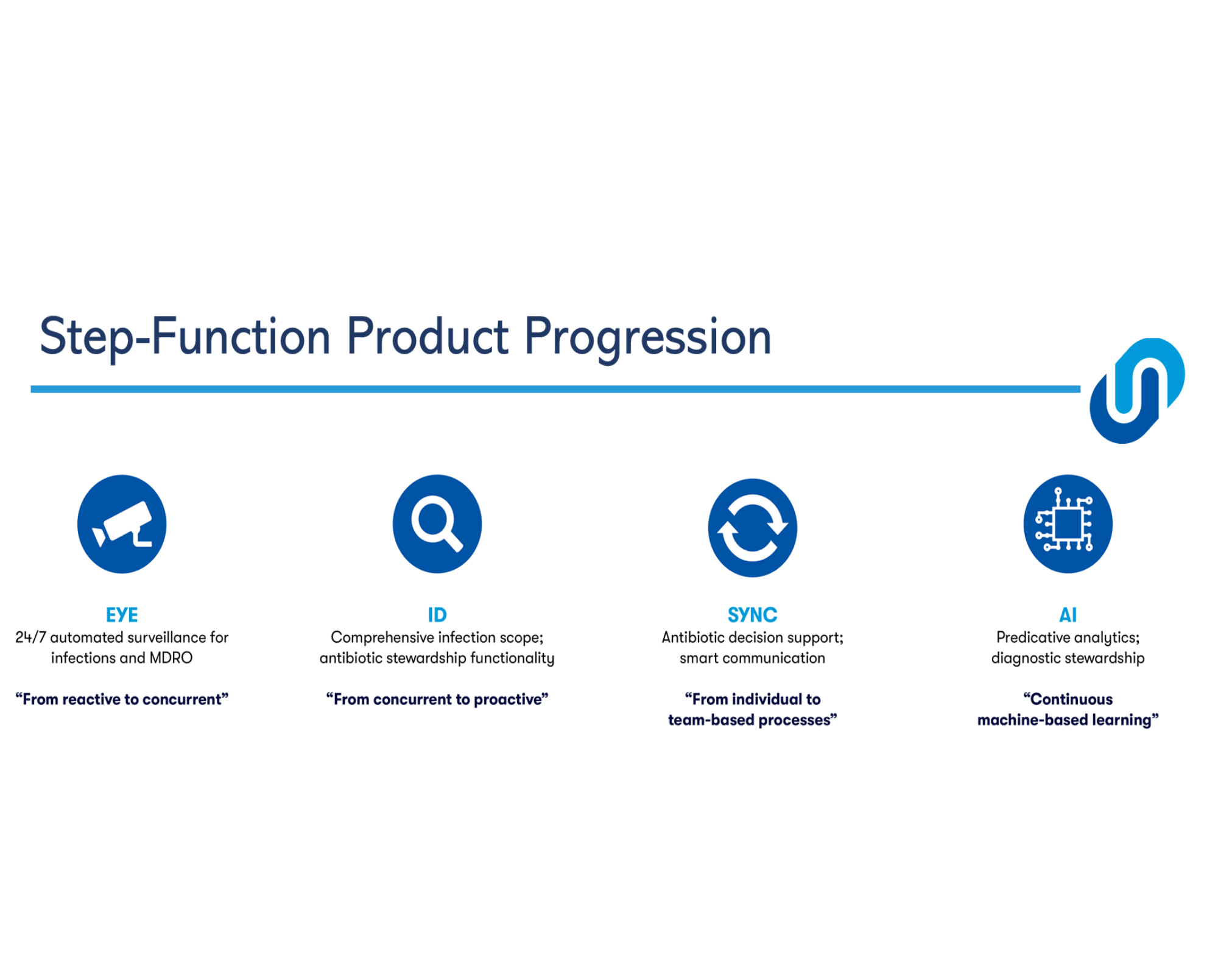 About our solution: SmartSteward Inc. has created a modular system that starts with the SmartSteward™ EYE, an Infection Surveillance & Alert System that fills the unmet need for tools for early detection of COVID, Influenza and MDROs in Nursing Homes in real-time. The SmartSteward EYE can immediately help address COVID-19 in Nursing Homes today, and will be an important foundation to help facilities automate the infection control process post-pandemic. Facilities can begin by implementing this surveillance module, then add additional modules that optimize antibiotic prescribing and reduce facility-wide antibiotic resistance.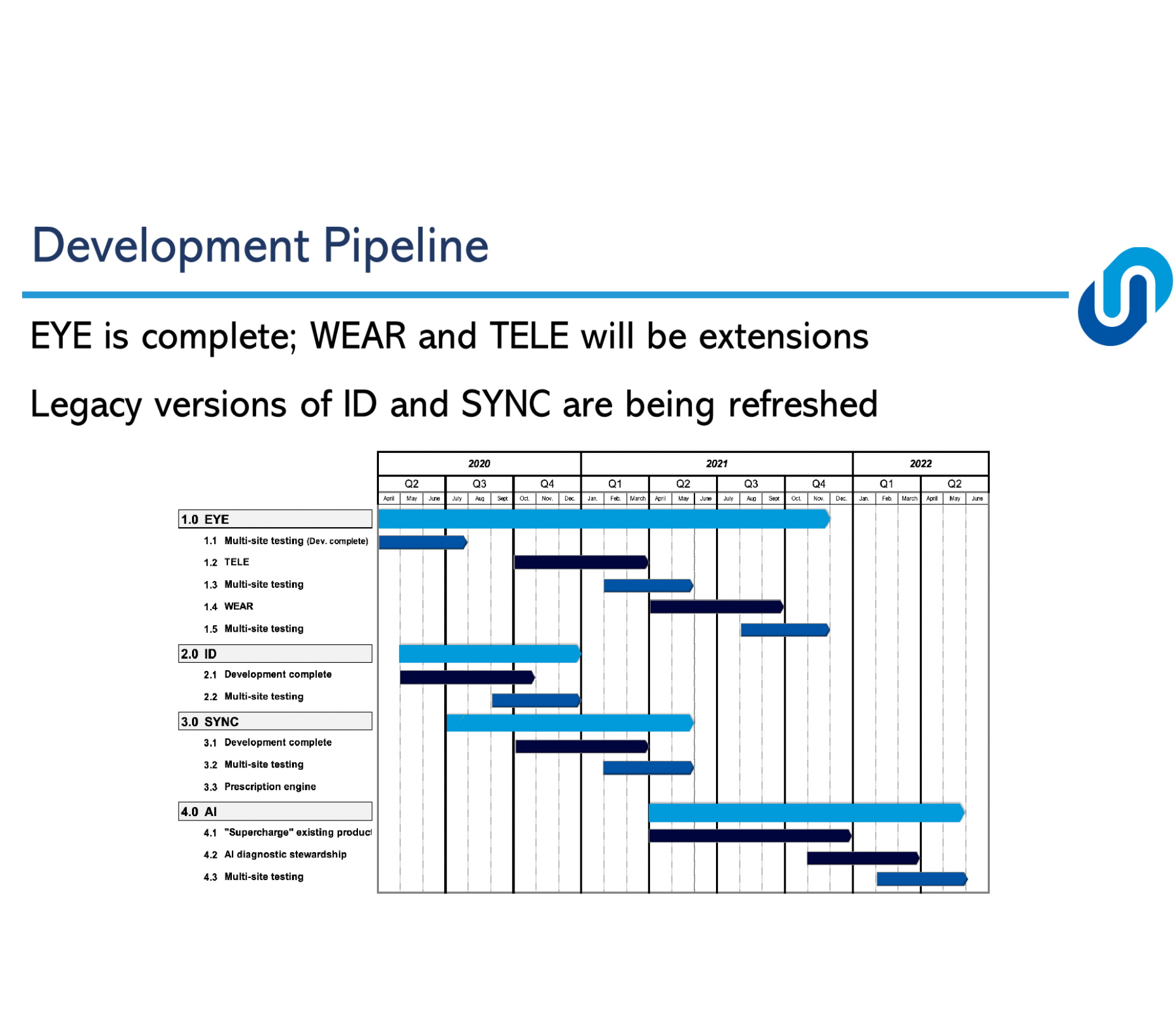 Progress to date:
We have achieved the following milestones this past year including:
Completing the development of our first module the SmartSteward EYE Surveillance & Alert System
Initiated 3 pilot studies to validate this new product in nursing homes with early positive results:

Accurately Identified 79% of the symptomatic residents who later tested positive
Detected potential COVID cases in the facility 7 to 14 days in advance of the first diagnosis
Unnecessary use of antibiotic reduced 30%, measured in days of therapy per 1,000 patient days
Reduction of facility acquired infection rate from 6.56 to .87 per 1,000 patient days
Unplanned readmissions to hospitals declined by 25%

Initiated discussions with three potential partners in the LTC space
Signed 2 channel distribution partner agreements
Signed our first customer
About Our Team

Creator: Guy LaTorre
Location: Florida
Education: University of Florida
Bio: Guy is the Company's CEO & Chairman of the Board. He has over 25 years' experience in medical device development and commercialization. He has served in numerous executive management positions in the regenerative medicine, dental and IVD spaces, and has had successful exits with previous companies. Guy has expertise developing solid global partnerships in multiple sectors.
Title: CEO
About Team Members
Jeffrey Goodman
CCO, B.S., MBA
Biography: Jeff, the Company's Chief Commercial Officer, has extensive business development and entrepreneurial experience within the medical device industry and has led sales and marketing efforts for market leaders and innovators. He is the founder and CEO of a successful contract sales consultancy.
Title: CCO
Advanced Degree(s): B.S., MBA
LinkedIn: https://www.linkedin.com/in/jeffrey-goodman-6651033a/

Robert Yancey
Medical Director, MD
Biography: Bob, SmartSteward's founder and Chief Medical Officer, is an Infectious Disease Specialist and Epidemiologist with more than 20 years' experience in antibiotic stewardship and infection control. He has designed and successfully implemented four different hospital-based Antibiotic Stewardship programs. Bob has assembled a dynamic team of clinical, software development and business commercialization experts.
Title: Medical Director
Advanced Degree(s): MD
LinkedIn: https://www.linkedin.com/in/bobyancey/

Sam Borgert
Consultant ID Pharamcist, PhD
Biography: Sam is an experienced clinical pharmacist with expertise in antimicrobial stewardship. In addition to being an exceptional clinician, he has over thirty years of patient care, consulting, pharmacy administration, and change management experience.
Title: Consultant ID Pharamcist
Advanced Degree(s): PhD
LinkedIn: https://www.linkedin.com/in/sam-borgert-284a3733/

This campaign has ended but you can still get involved.

See options below.
Instant Feedback
Help us find best new ideas to fund by telling us what you think. Your feedback goes straight to the team behind this project in private, so tell them what you really think.