About our project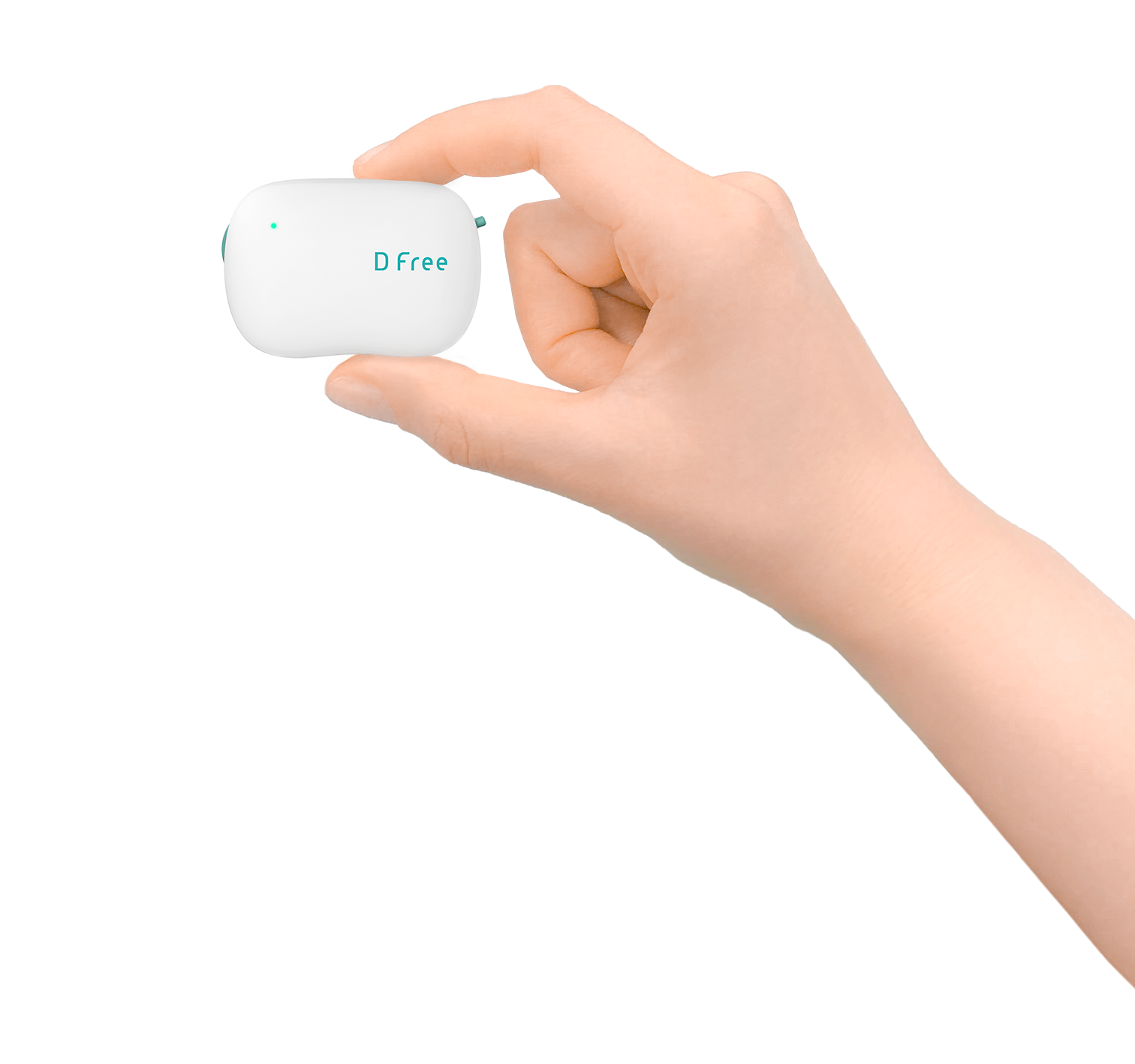 The problem we solve: Millions of seniors and people with disability who suffer from loss of bladder control (incontinence). According to the U.S. National Institutes of Health, urinary incontinence affects 500 million people worldwide.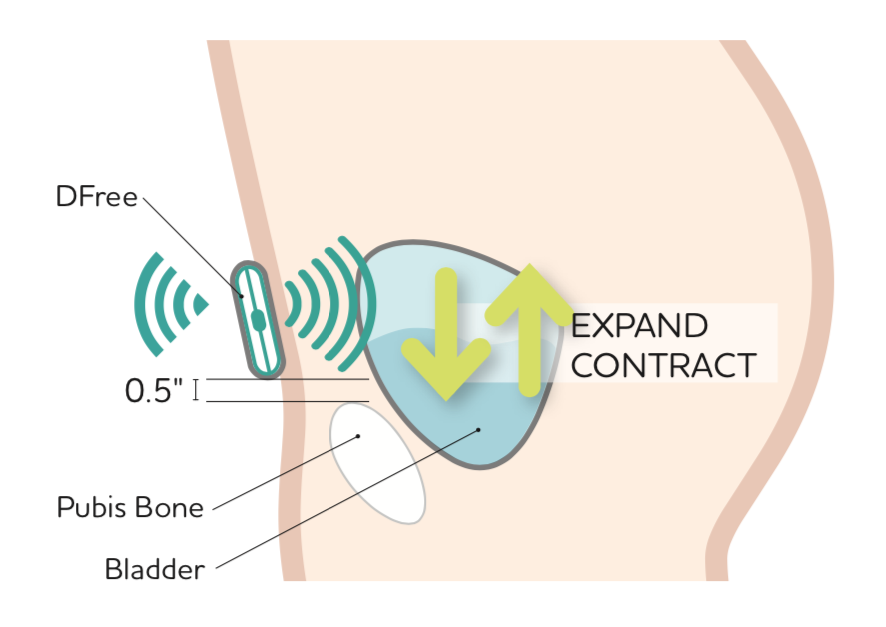 About our solution: DFree sensor uses ultrasound technology to continuously monitor your bladder and sends notification to your phone when your bladder is almost full so you know when to go resulting in less "accidents." ??The lightweight and non-invasive ultrasound sensor is secured to the lower abdomen with supplied adhesive. The sensor uses non-harmful ultrasound technology to monitor the change in bladder size and predicts urination timing using a patented algorithm. DFree connects via Bluetooth® to a smartphone or tablet and sends notifications via the DFree app -- informing the individual or caregiver, when it's time to go to the bathroom. The user sets the threshold for when they want to be notified such as when their bladder is 65 percent, 70 percent or 85 percent full.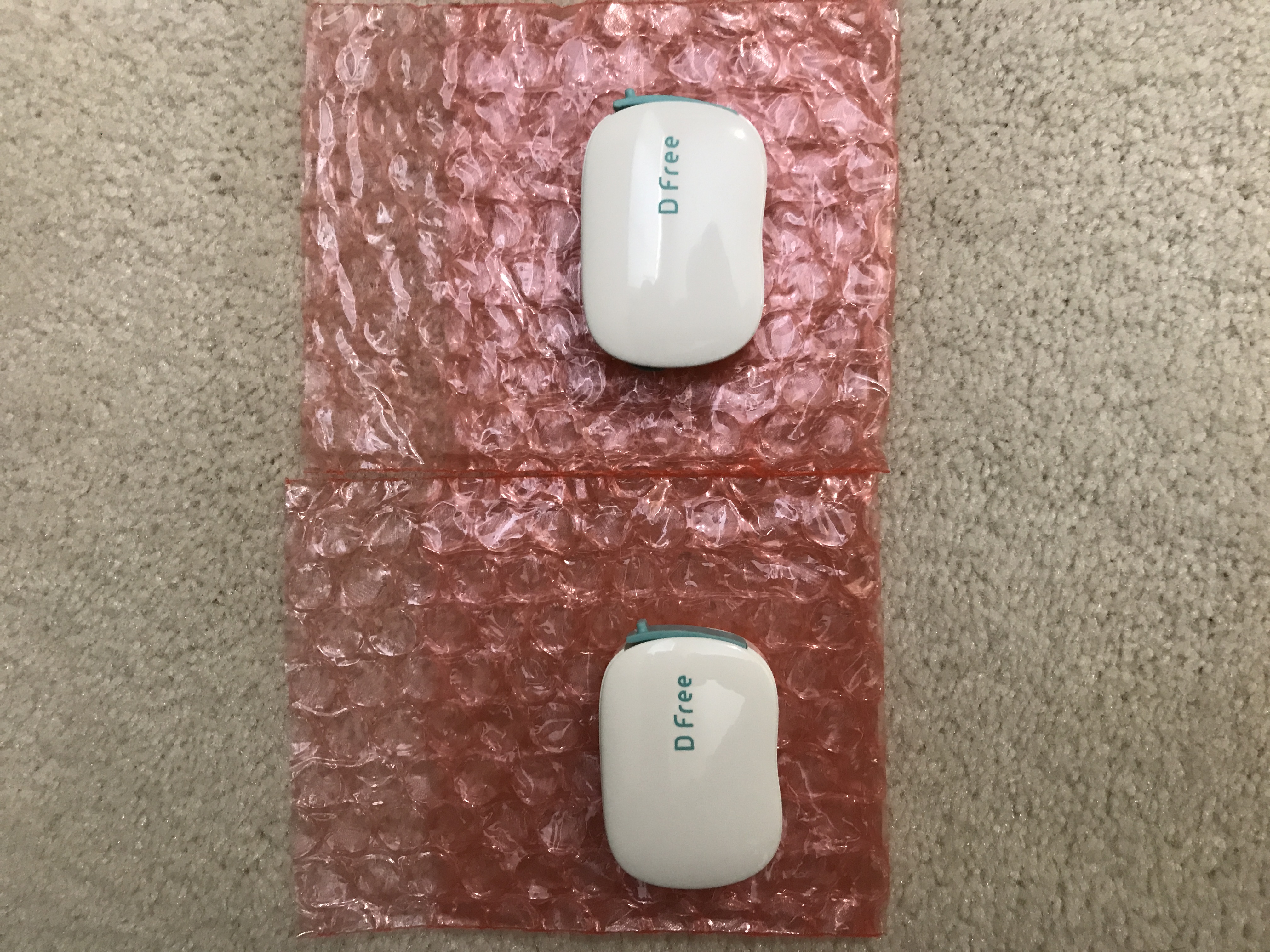 Progress to date:
We have already developed a working product and undergone extensive testing (including clinical trials) to ensure that the device is accurate and functional. This product is the 2nd generation of our wearable bladder scanner. The 1st generation product has been in the market since 2017 and we have shipped over 3000 units to date and it is used in over 500 senior care facilities in US, Japan and Europe. The 2nd generation product will be wireless and more compact than the 1st generation product.
About Our Team
Creator: Taichi Takayanagi
Location: California
Bio: Ty Takayanagi, VP of Business Development and Marketing for Triple W, San Diego, has an extensive background in the consumer tech and health device industries. Triple W is an innovator of connected health devices and developer of DFree®, the first health wearable device for urinary incontinence. Prior to Triple W, Takayanagi headed product marketing for industry leader, Sony, including the tablet, home audio and home theater, and handheld computer divisions. His Sony background, coupled with his personal experience with the challenges of caregiving, helped him to launch DFree to the U.S. market. He wants to help others who may be managing incontinence themselves or as caregivers to a loved one. Takayanagi graduated from the University of California, San Diego, with a B.A. in Economics. He also received an M.B.A. in Marketing from the University of Chicago Booth School in Business.
Title: Vice President
Advanced Degree(s): MBA
About Team Members
Atsushi Nakanishi
Founder and CEO, Business
Biography: About our founder, AT. After graduating from university, AT joined the consulting firm which supports starting new businesses in the healthcare area, and then participated in Japan Overseas Cooperation Volunteer Program to assist impoverished communities in Philippines. Studied business at UC Berkeley from 2013, established Triple W Inc. in 2015 in Tokyo. Literary work: "Coming out in 10 minutes-Story of toilet timing predicting device development story."
Title: Founder and CEO
Advanced Degree(s): Business

How We Help Patients
At Triple W, it is our mission to empower people who live with incontinence to live with dignity and independence. Triple W develops DFree(R), the first wearable device to predict when you need to go the bathroom. A non-invasive device that is placed on the lower abdomen and uses ultrasonic sensors to monitor the change in bladder size. The data collected is then analyzed using a patented algorithm to predict toilet timing. The notification is sent to a smartphone or tablet used by the patient, nurse or caregivers, to inform when it is necessary to go to the bathroom.
Designed primarily for seniors, people with disability who suffer from loss of bladder control, it continuously monitors the bladder and sends timely notifications to your phone when the bladder is almost full, so you can can plan bio-breaks ahead of time. This device will also significantly reduce burden for caregivers who work with multiple patients at a given point of time.
How We Help Physicians
We are excited to introduce you to the first wearable sensor for urinary incontinence. Our sensor is about the size of a quarter and uses ultrasound technology to continuously monitor the bladder for patients with urinary incontinence and sends notification to the care provider when it's time to go to the bathroom. The sensor connects via Bluetooth to our app that sends notifications on when the bladder is full - alerting the caregivers.

We're already in over 500 nursing homes/hospitals and have collected the following data:
Increase in self-initiated toilet visits by 24%
Decrease in accidental leaks by 47%
Decrease in time allocated to toileting care by 23% (Saves 2 hours per day per staff)
Decrease in cost of diapers and pads used by 50% ($20K in annual savings per 50 beds facility)
How We Help Hospitals
We are excited to introduce you to the first wearable sensor for urinary incontinence. Our sensor is about the size of a quarter and uses ultrasound technology to continuously monitor the bladder for patients with urinary incontinence and sends notification to the care provider when it's time to go to the bathroom. The sensor connects via Bluetooth to our app that sends notifications on when the bladder is full - alerting the caregivers.

We're already in over 500 nursing homes/hospitals and have collected the following data:
Increase in self-initiated toilet visits by 24%
Decrease in accidental leaks by 47%
Decrease in time allocated to toileting care by 23% (Saves 2 hours per day per staff)
Decrease in cost of diapers and pads used by 50% ($20K in annual savings per 50 beds facility)