About our project
The problem we solve: Helping the body's own immune system do a much more effective, faster and thorough job of dealing with sudden outbreaks, epidemics and/or pandemics of many types of viral and bacterial infections especially when current treatments, medications and/or vaccines aren't working very well or don't exist. For example, this year's flu vaccine is only 48% effective and a Zika vaccine is still over one year away, it at all.
About our solution: It takes an average of 8-12 years and $350 million to take a new drug or vaccine from the laboratory to the pharmacy shelves. The fastest and most cost-effective way to deal with any type of infection in the human body is with a clear, clean, strong, healthy, properly nourished, smart, shape immune system. But too often the cells of our immune systems aren't being properly nourished and are being overworked, suppressed and/or weakened by too many toxins, foreign invaders (usually from the foods and legal and illegal drugs we consume) and remnants of past infections in our systems and even from viral infections residing in the cells of our immune system. Our All-Clear organic mixture has been specifically designed and clinically proven to promptly take care of all of these problems and quickly restore any immune system, as much as possible, to its most optimum level of performance. At the very least, the All-Clear mixture would be an excellent addition to any rapid response arsenal.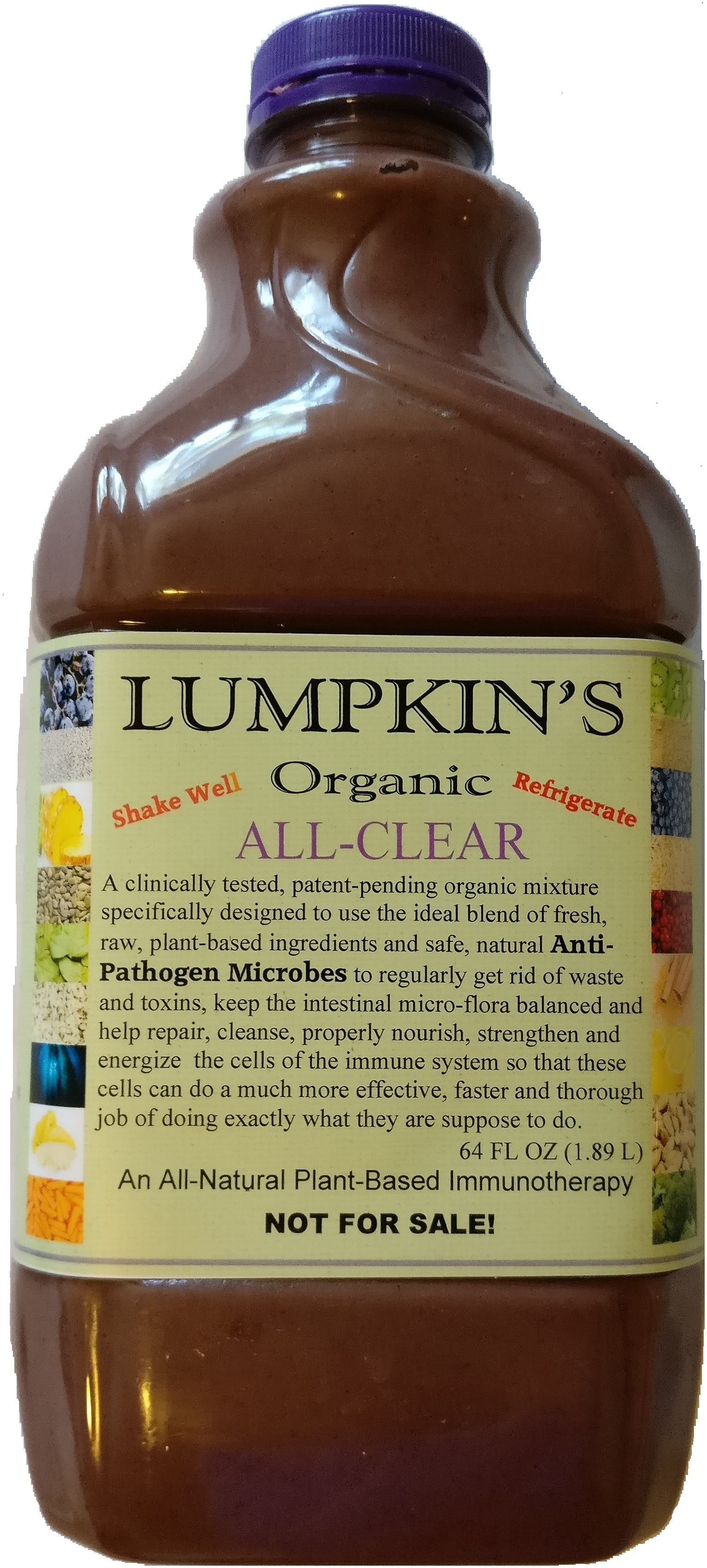 Progress to date:
The All-Clear organic mixture has been perfected, is patent pending and has undergone a very successful 3 phase clinical trial in Zurich, Switzerland which included over 2,000 hospitalized patients (mostly with influenza and its complictions and many other types of viral and bacteria infections). Roche Inc., the big pharmaceutical company based in Switzerland and the makers of Tamiflu, monitored this clinical trial and has already made us a very weak offer for exclusive rights to the All-Clear mixture, which we of course declined. The mixture was originally created to be a effective alternative to Tamiflu, but during the clinical trial the doctors were so impressed with it that they also successfully tried it on a number of other viral and even some bacterial infections. We will directly sell the mixture to the public if we have no other choice, but our ultimate goal right now is to license the recipe for the mixture to various countries or sell exclusive rights to it to a big pharmaceutical company for a fair price and royalties.
About Our Team
Creator: Larry Lumpkin
Education: Memphis University
Bio: I'm a 63 year old 35 year federal employee with a degree in marketing management from Memphis University, and I like to create, patent, produce and market my own inventions.
Hospital Affiliation: None
Title: CEO
How We Help Physicians
Gives physicians another effective option when existing vaccines, antivirals and antibiotics aren't working very well. We actually think our simple organic mixture will even be a temporary replacement for antibiotics which actually can sometimes do more harm that good when used to fight bacterial infections, because these drugs can suppress and weaken the immune system.
How We Help Partners
The All-Clear organic mixture may help any potential partner make lots of money, especailly if this mixture can do eaxactly what it claims it can do, and will help a lot of medical institions save a lot of money when acquiring expensive antiviral and antibiotic medications,
Supporters
There are not supporters yet.
Comments
Login to post your comment!
Click here to Login