About our project
The problem we solve:
<50% patients get preventive care they need, resulting in poor quality scores and financial penalties for physicians, under value-based care. Because <7% use patient portals, clinics send postcard reminders to patients. Usually, patient sees such reminders in the evening. But by that time , the clinic is closed, making postcard reminders only marginally effective, at best.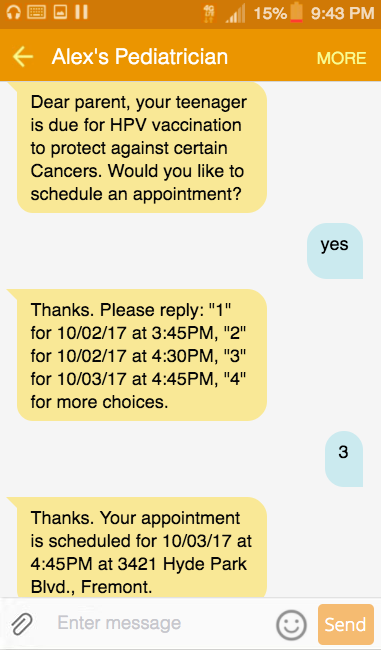 About our solution:
SimplifiMed consumes gaps in care report, directly from the EHR and communicates with the patients using SMS in natural language (English/Spanish). If the patient indicates that they have already received that care elsewhere or decline the care, it is recorded in the EHR. On the other hand, if patient decides to schedule the visit, an appointment is made directly in the EHR.
Progress to date:
We have a fully developed product that went live in Jul 2017. We are partner with Epic and Athenahealth and currently working on partnerships with GE and Allscripts.
About Our Team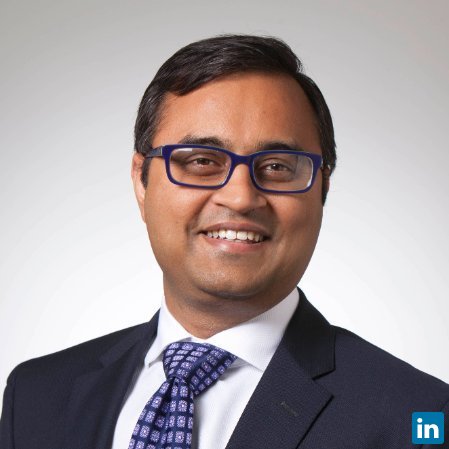 Creator:
Chinmay Singh
Location:
California
Bio:
CEO of SimplifiMed | 1st generation immigrant| #chatbot & #AI enthusiast | #SunDevil & #BlueDevil
Title:
CEO & Co-Founder
How We Help Patients
SimplifiMed chatbot starts with a nudge for preventive services mimics patient-receptionist communication. Because SimplifiMed uses gaps in care data from EHR, patient is not bombarded with generic messages.
By enabling patients to respond and schedule preventive services any time of the day, SimplifiMed helps them stay healthy in short term (e.g. Flu) as well as long-term (e.g. Colon/Breast Cancer).
How We Help Physicians
<50% patients get the preventive serices they need. Not only physicians are leaving nearly $375/patient/year revenue on the table, they are also getting dinged on quality scores, under value-based care.
SimplifiMed helps clinics nudge patients to get preventive care. If the patient declines or states that she got that care elsewhere, we help clinics update the record so that they don't get penalty. On the other hand, if patient decides to get the preventive care, we help them schedule the care. This improves revenue as well as quality score for the clinic.
How We Help Hospitals
If the hospital or health system has ambulatory care or participate in risk-based contract such as ACO, they will benefit by improvement in quality score (ACO bonus) as well as lower cost.
Challenge Mission
Key Milestones Achieved and Planned
Jul 2017: Product launch, Partnership with Epic/Athenahealth
Jul 2016: Selected by 500 Startups:
Jan 2016: Selected by Blueprint Health
Dec 2015: Established
Our Competitive Advantages
SimplifiMed makes full utilization of EHR capabilities to engage patients using a chatbot and AI.
Barriers to Entry
Traction, Funding and Partners
$175K funding from 500 Startups, Blueprint Health, and Angel.